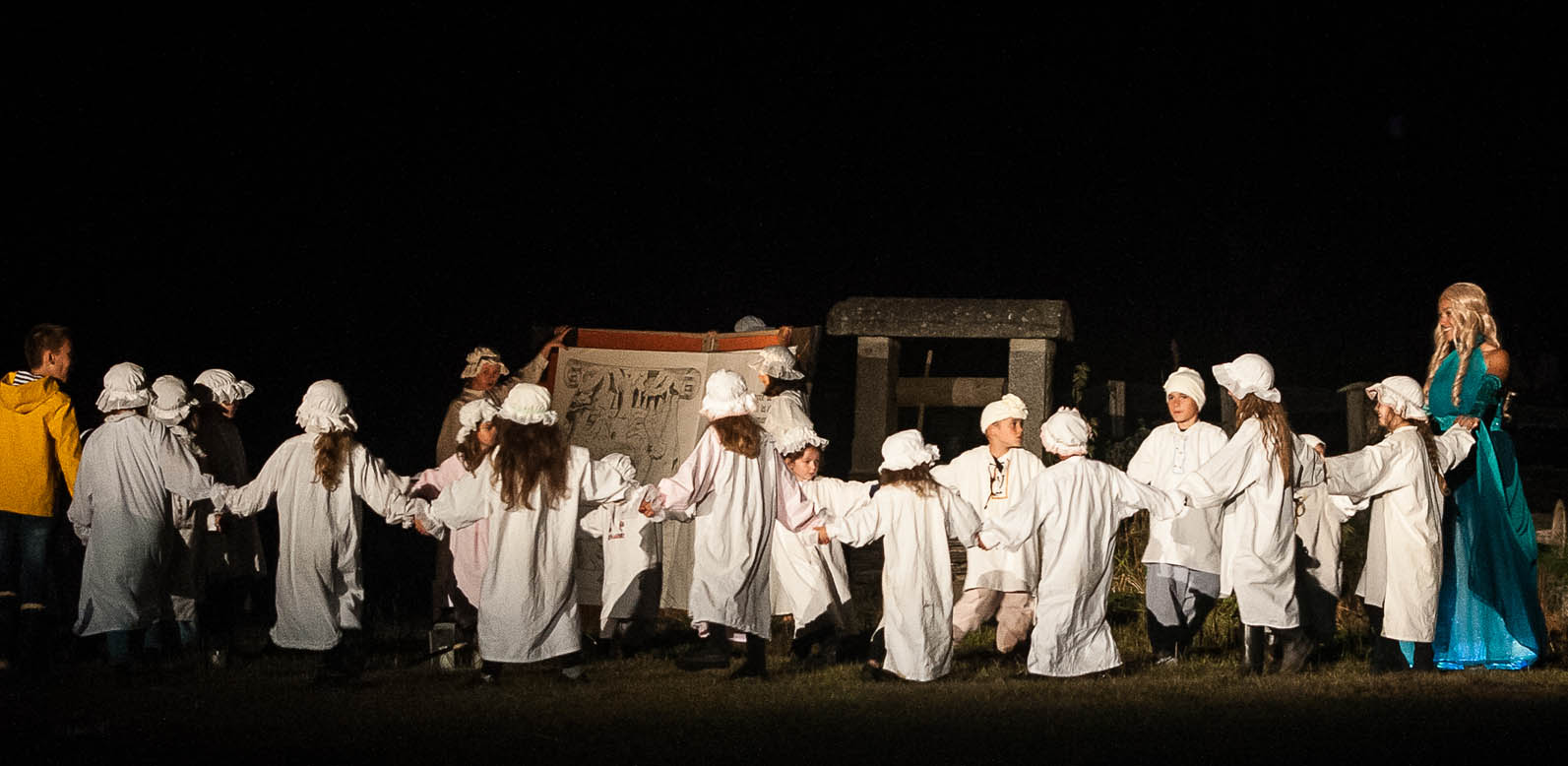 In 2019, before the pandemic, the association Racines d'Argoat offered a whole new scene : The sunken valley. An exceptional and unique novelty. A scene entirely played by the children of the Son and Lumiere and by Luciole (firefly) in person.
Our two heroes Franch and Yffig go back in time to 1930 The inauguration date of theGuerledan hydroelectric dam. As if by magic Luciole brings them back to childhood in a world of their size and we find them as little boys !
A moving scene where fairytales mingle History and video projections. Of course, it will be played again in 2022 for the grand return of our show.